# Greenhouse - Upload attachment action
This action uploads an attachment to a Greenhouse object identified by the unique Greenhouse ID.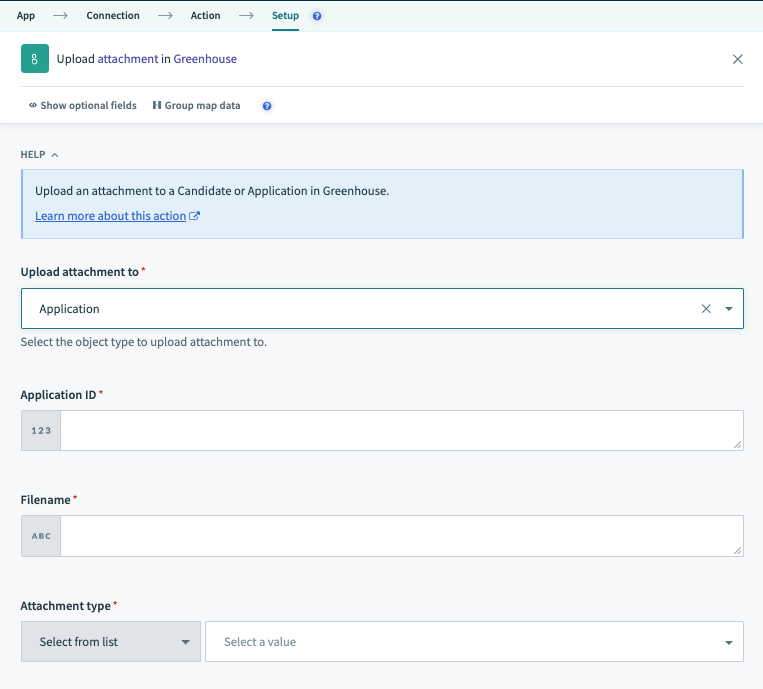 Upload attachment action
# Input
Input field
Description
Object
The object type. The available objects are:
Candidate
Application
Object ID
The ID of the object you want to update.
Attachment type
The type of attachment.
File content
The contents of the attachment.
File URL
The file URL.
Instead of uploading by file content, you can load the file by the file URL.
Content type
The content type of the file.
# Output
| Output field | Description |
| --- | --- |
| Filename | The filename. |
| Type | The attachment type. |
| URL | The file URL. |
| Content type | The content type. |