# Creating new topics
To work with PubSub messages, you must create and define a topic schema. This ensures that publishers and consumers know what to expect when sending or receiving messages.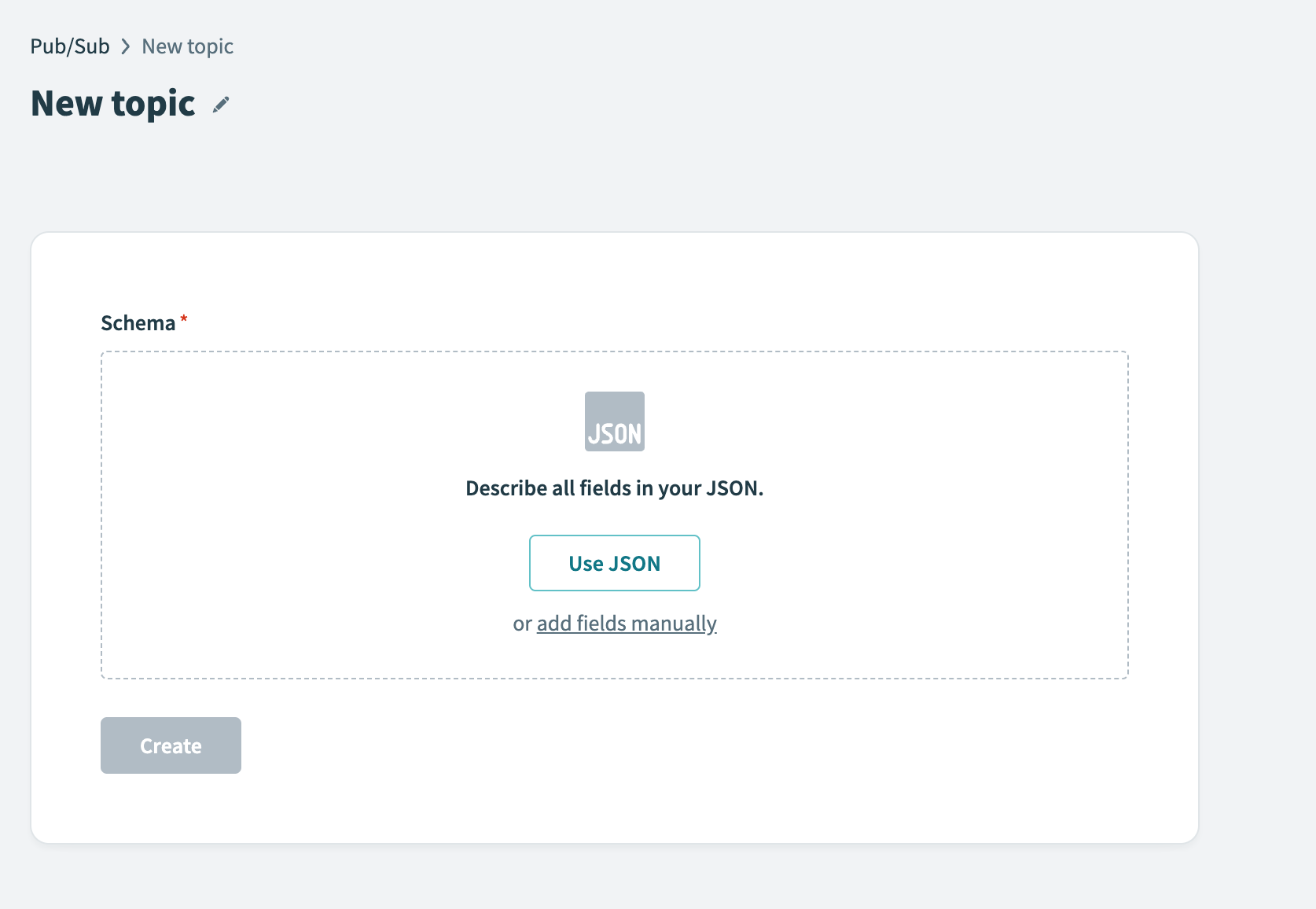 New topic
1
To get started, select New topic.
2
After you create a new topic, click the topic title to change its name.
3
Define the topic schema. See more in the next section.

Last updated: 2/22/2023, 9:59:16 PM