# Publish your app
PREREQUISITES
Before you publish your Workflow App, you must add users to the Apps portal and assign them to your app.
Users do not need a Workato account to join the Apps portal.
When ready, click Go live to publish your app.
Publish your app
After you publish your app, click Go to app to visit your app in the Apps portal.
You can deactivate your app at any time by clicking Take offline. After you've done this, your app is no longer accessible through the Apps portal or through its URL.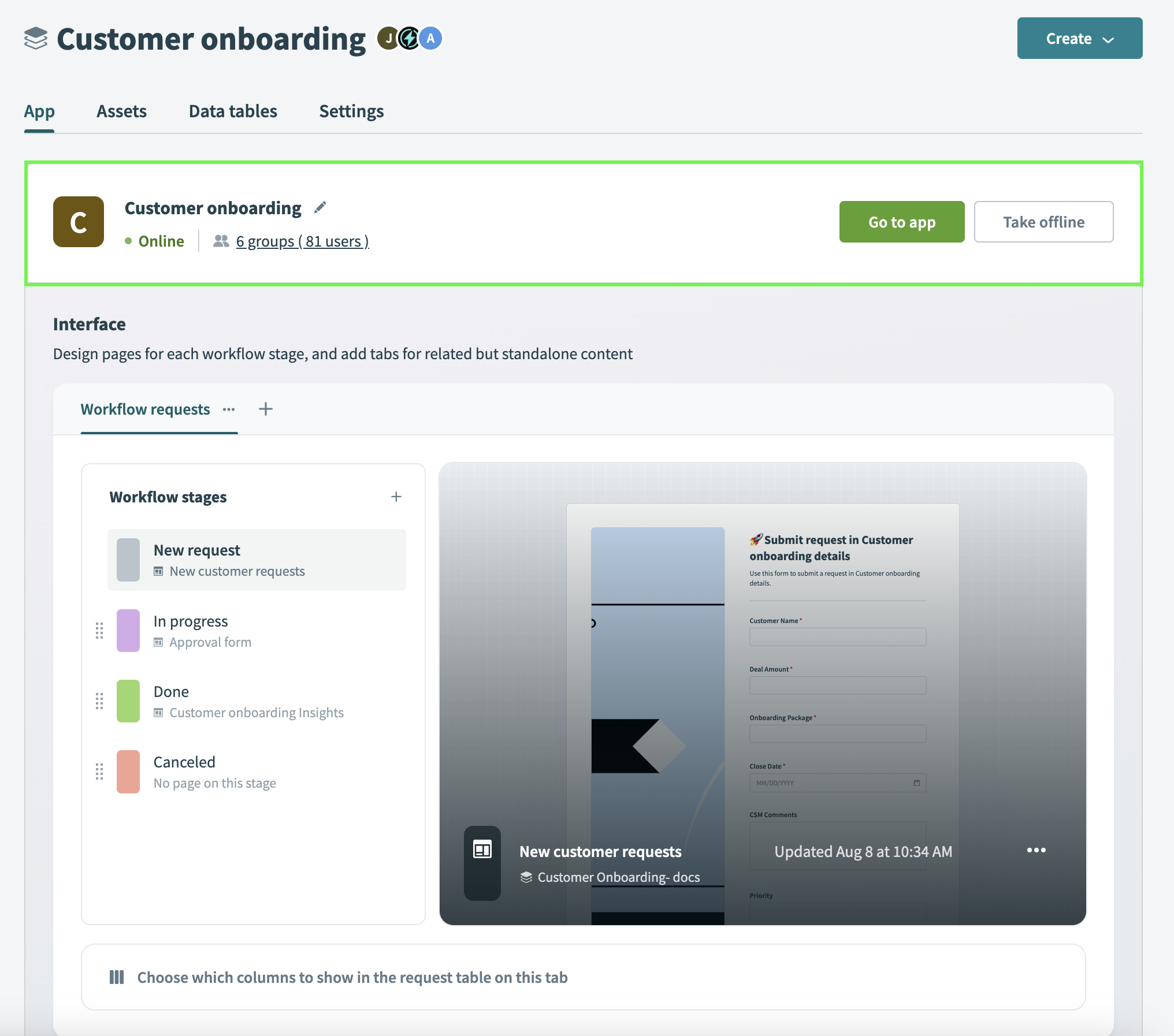 Visit your app in the Apps portal

Last updated: 9/21/2023, 9:23:12 PM